Neymar ruled out of the World Cup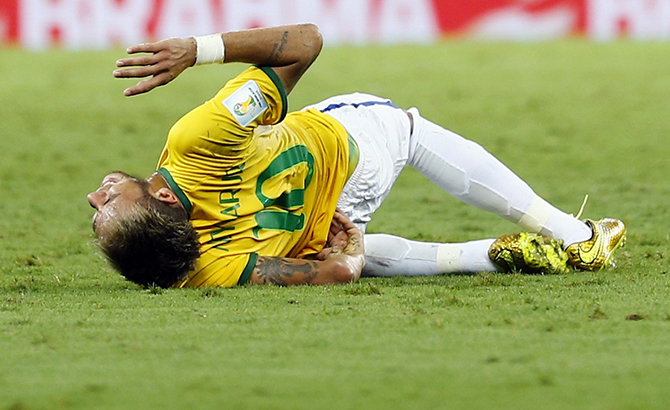 Brazil's doctor Rodrigo Lasmar confirmed Neymar is ruled out for four to six weeks with a back injury and will not be able to play at the World Cup.
"It's not serious in the sense that it doesn't need surgery, but he'll need to immobilise it to recover. Unfortunately, he's not going to be able to play."

Neymar left the pitch on a stretcher after being knocked down by Juan Zuniga.

Brazil are set for a clash with Germany in the semi-finals, but will need to find a replacement for their star boy Neymar, who scored four goals in five previous games.

photo: REUTERS
Found a mistake? Highlight it with mouse and press CTRL + Enter. Thank you!
Newswire
27 March
12 March
21 January
10 January
29 November
28 November
30 July
1 August
27 September
26 September
20 July
10 December
31 July
29 July
28 July